Shower Trailer Rental O'Fallon MO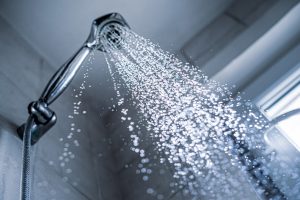 Shower Trailers for Rent O'Fallon, Lake St. Louis, Dardenne Prairie
Shower Trailers provide on-site showering facilities for your employees, customers, people at your campsite, or for whatever other application you might need a quality mobile shower for.
Our shower trailers are manufactured to be functional and luxurious, bringing all the comforts of your home shower on a mobile platform that can be placed where you need it when you need it.
Excellent Shower Trailer Rental Company O'Fallon MO
O'Fallon Portable Toilet Rental is the #1 company to contact for shower trailer rentals, Laundry Trailers, Temporary Fence Rental, Hand Washing stations and more in O'Fallon, St. Charles, Chesterfield, Cottleville, Dardenne Prairie, and the surrounding areas in Missouri. Our staff are totally committed to bringing you the very best in customer service, and our products speak for themselves whether you need a laundry trailer, luxury restroom trailer, portable toilet, hand washing station or anything else.
When you rent a shower trailer from us, our staff will deliver it on-time and where you need it when you need it. Every product has been thoroughly serviced, and you will be impressed with the cleanliness of every unit.
Whether you need a single shower trailer for a small group, or a fleet of shower trailers to assist with your disaster relief efforts, O'Fallon Portable Toilet Rental can handle your order no matter the size. Our inventory is virtually unlimited, and we have access to as many shower trailers and you might need.
If we can help you with a shower trailer rental in O'Fallon, Lake St. Louis, St. Charles, Wentzville, or the surrounding areas in Missouri please give us a call today and let us serve you!