Temporary Fencing O'Fallon MO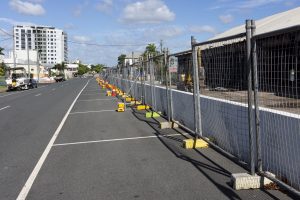 #1 Supplier Temporary Fencing St. Charles County Missouri
Do you need to rent a temporary fence for added security or crowd control? Look no further than giving us a call at O'Fallon Portable Toilet Rental. We are O'Fallon's #1 supplier of temporary fencing and temporary gates, and we are here to serve you. Call 636-278-9907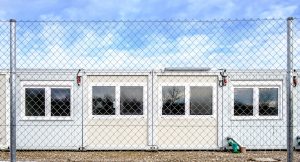 Sturdy Temporary Chain Link Fence
If you need added security for your construction site or simply a way to keep trespassers off that unmonitored portion of your property for a period of time, temporary chain link fencing may be exactly what you're looking for.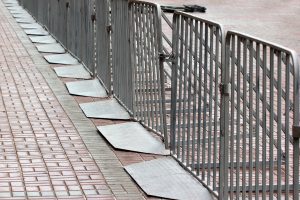 Crowd Control Barriers for Rent
Are you organizing a concert or major event? Temporary crowd control barriers are an excellent solution to insure proper crowd flow and traffic management. Our team will assemble your temporary fencing and crowd control barriers from delivery to set up to break down to haul away - all you have to do is let us know when and where you'd like them to be and we will do the rest.
At O'Fallon Portable Toilet Rental, our #1 value is making sure our customers are completely taken care of and totally satisfied with our service. When you contract with us for your temporary fencing needs in O'Fallon, St. Peters, St. Charles, Wentzville or the surrounding areas in Missouri, our service is guaranteed! No job is too big or too small. Whether you need a portable toilet or temporary fencing solution for a small church event or you need a massive amount of temporary fence for a huge concert or city-wide celebration, we can handle your order.
Our inventory is virtually unlimited, and our desire to make sure you're completely satisfied is unmatched.
If we can help you with a temporary fence rental, please give our friendly staff a call today at 636-278-9907
We look forward to hearing from you, and thank you for your business!